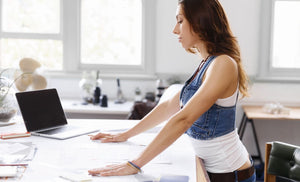 Which is the best sit stand desk for me?
Do I need a complete electric standing desk, or can I get away with a sit stand desk riser or converter?
If you can't remove or modify your existing desk, then in most cases a retrofit desk riser is the best option. If you're in a position to replace your entire existing desk, browse our range of complete electric sit/stand desks.
If you'd like to use your own tabletop, then you'll find something to suit from our range of electric frames. 
Standing Desk Accessories
Ausergo supply a range of standing desk accessories such as monitor arms, anti-fatigue mats and footrests, to help you get the most out of your sit stand desk.
View Sit Stand Desk Accessories